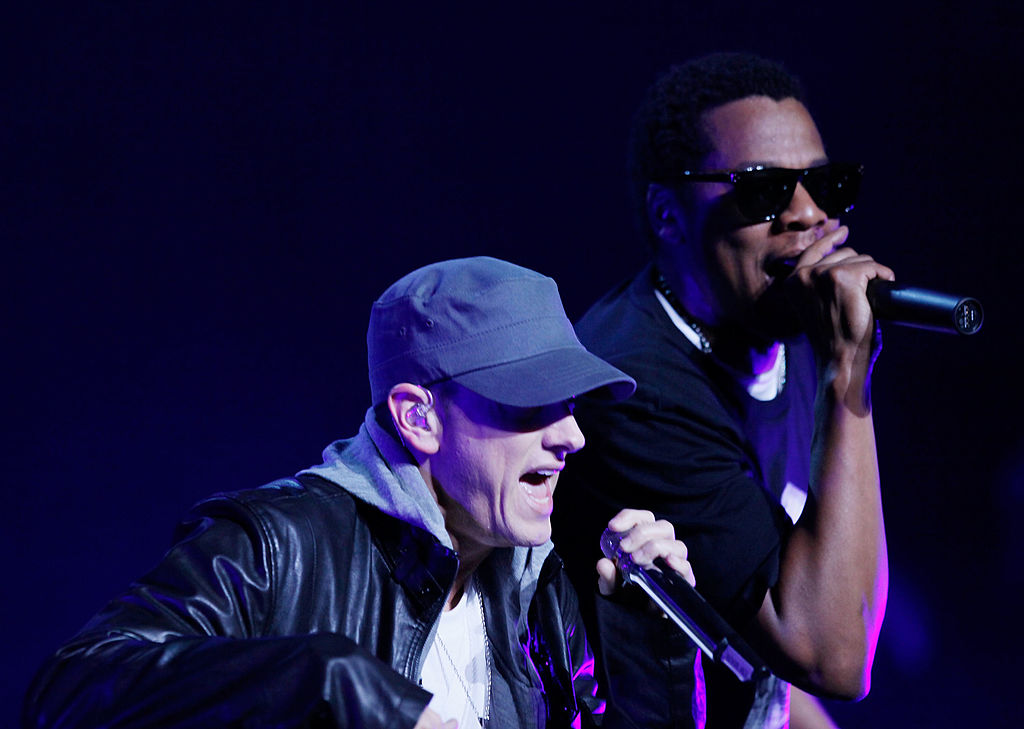 Many hip hop fans have claimed over the years that Eminem had the better verse than Jay-Z on 'Renegade,' which is off Jay's Blueprint album.
This classic album dropped on 9/11/01, which was the tragic day the Twin Towers fell, and in celebrating the album's anniversary, many fans started roasting Jay over his verse.
One person said, "It's been 22 years since Jay- Z became a 9/11 victim!! Eminem really did a 9/11 on a camel."
Another added, "Today in History: September 11, 2001 a Horribly tragedy took place in America that humanity will never forget or fully recover from. Jay Z Dropped his Most iconic album The Blueprint just for EMINEM to completely wash him on it."
Why do you have Eminem ranked higher than Jay-Z on your greatest rappers alive list?