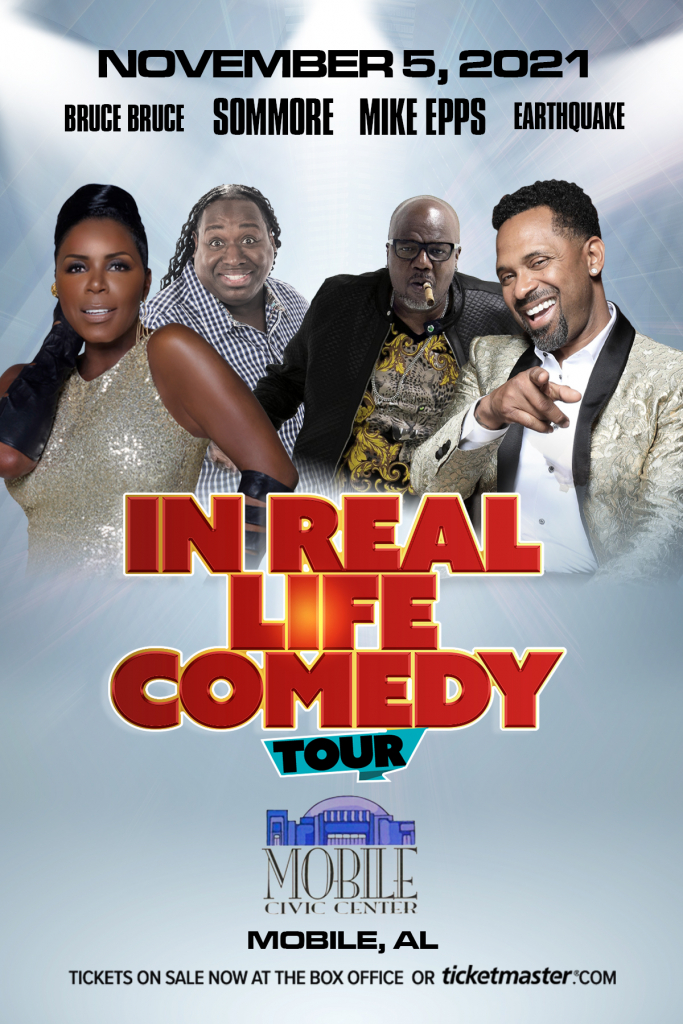 WIN TICKETS TO MIKE EPPS! ENTER TO WIN BELOW!
THE "IN REAL LIFE" COMEDY TOUR IS COMING LIVE & IN PERSON TO THE MOBILE CIVIC CENTER ON FRIDAY NOVEMBER 5TH WITH MIKE EPPS, SOMMORE, EARTHQUAKE & BRUCE BRUCE!
TICKETS ARE ON SALE NOW AT TICKETMASTER BUT KEEP IT LOCKED TO THE BIG STATION 93 BLX TO WIN!
ENTRY FORM - MIKE EPPS "IN REAL LIFE" TOUR